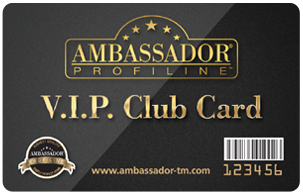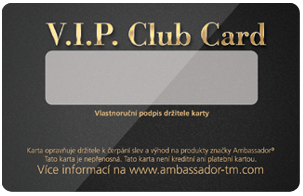 VIP Club Ambassador
The General Conditions and Rules of the VIP Club Ambassador, and Rules for the Use of the VIP Club Card Ambassador
The card is non-transferrable.
The card is not a credit, or payment card.
The card holder can enjoy the benefits and discounts connected with this card, which can be found on the website www.ambassador-tm.com in the section VIP Club.
We reserve the right to change, or modify The General Conditions and Rules of the VIP Club Ambassador, and Rulesfor the Use of the VIP Club Card Ambassador without prior notice.